Shopping Cart
Your Cart is Empty
There was an error with PayPal
Click here to try again
Thank you for your business!
You should be receiving an order confirmation from Paypal shortly.
Exit Shopping Cart
FRAK EARTH
For the nerd in all of us
This year I had the privilage of scoring an E3 badge!  I'd never been before but was excited/nervous to brave the well-known Gaming trade show.  Yesterday I spent the entire show walking from the two separate floor areas to view all of the different accomplishments in Gaming, technology and entertainment.  Xbox and Playstation are going head-to-head with the unveiling of the Xbox One and PS4.  
Almost everywhere I walked I overheard other gamers and members of the industry discussing the PS4 verses the Xbox One.  I watched several Xbox One presentations at Xbox's booth at E3 yesterday.  The Xbox One is priced $500, a whopping $100 more than the PS4.  Gamers have also expressed their dislike of the Xbox One's need to be connected to the Internet.  The PS4 does not need to be connected to Internet, and can also play used games.  The consoles themselves are vastly different.  The PS4 is slim with (in my opinon) a much snazzier controller than Xbox and any previous PlayStation controllers.  The Xbox One looks similar to an old VCR.  
Here's a look at the PS4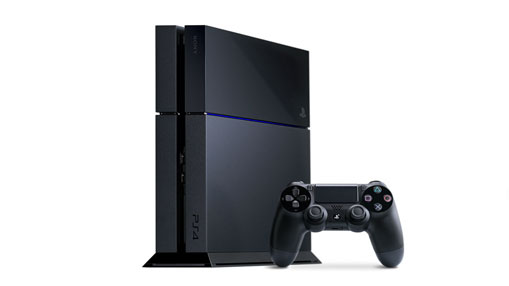 Although the Xbox One has a higher price and relies on Internet connection every 24 hours, it's newest games, including Ryse, Son of Rome look awesome.  Unfortunatly I didn't get to demo the game myself, but the gameplay I saw was intense, exciting and the graphics were excellent.  
I spent the rest of my time at E3 walking around and taking everything in and even braved some lines in an attempt to play some games.  DC's online team-based epic Infinte Crisis looks frakking awesome.  
Here's a look at Day 1 at E3 in photos:
E3 Continues at the LA Convention Center until Thursday, June 13th.
/