Shopping Cart
Your Cart is Empty
There was an error with PayPal
Click here to try again
Thank you for your business!
You should be receiving an order confirmation from Paypal shortly.
Exit Shopping Cart
FRAK EARTH
For the nerd in all of us
I thought I'd take a break from my Comic-Con wrap up, and talk a little bit about all the awesome nerdy things that have happened over the last few hours.  Han rejoined Chewie, Abrams is back with Trek, Potter gets a DVD release date, and The Hunger Games releases some new stills. 
Harrison Ford was a guest on Jimmy Kimmel last night and took part in one of his hilarious skits. As always, he had time to poke fun of Star Wars, but do it in a way that makes me still love him as much as a did when I was 10.  If you haven't seen the clip, then sit back and enjoy Harrison Ford at his best!
But it wasn't just Harrison Ford that was shaking up the nerd world last night, Deadline is reporting that JJ Abrams is extremely close to commiting for directing Star Trek II.  This news comes after months of fans wondering what would happen to their beloved series.  Abrams had been busy doing Super 8, that he hadn't been able to commit to Trek II.   It looks like the film is going to have to get pushed back to later next sumer, but I know with Abrams directing, it will be well worth the wait.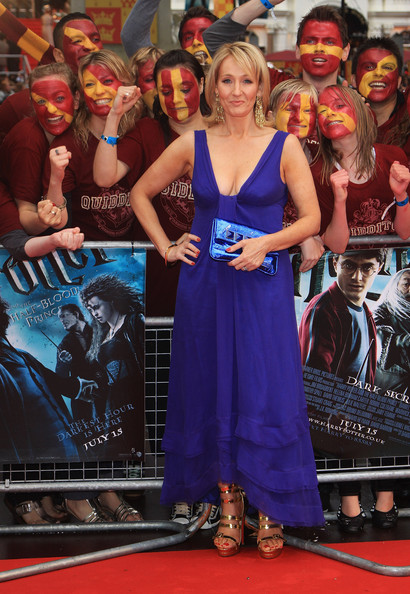 Even though Harry Potter has only been in theaters for about two weeks, Warner Bros has already announced a November release for the final film on DVD and Blu-ray.  There has been no official word yet on what the special features will be on the DVD, but I'm hoping to get some awesome deleted scenes!! 
The Hunger Games didn't take a strong presence at Comic-Con, but the pins they gave away at the Lionsgate booth are going for $30 on Ebay right now.. So does this mean that The Hunger Games is going to be the next Twilight!  (I think It will be better....) Be sure to check out these new still that were just released by EW, and pick up Entertainment Weekly this week for a full report from the set and more photos!
Thanks for reading, folks!  I hope to have some other Comic-Con stuff in a few hours, but in the meantime, check out the new pics I just uploaded! 
Categories: The Hunger Games
/