Shopping Cart
Your Cart is Empty
There was an error with PayPal
Click here to try again
Thank you for your business!
You should be receiving an order confirmation from Paypal shortly.
Exit Shopping Cart
FRAK EARTH
For the nerd in all of us
Our annual Thursday column filled with everything a geek finds awesome. We search the Internet for news, so you that you don't have to.
This week is no different.
I've noticed that each week I seem to be obsessed with a new topic.  Last week it was Harry Potter, the week before it was Star Wars, and this week its The Hunger Games.  I read the series at the beginning of the year, and now, with the casting in place, I'm getting very excited for the movie!  I don't think that Peeta or Gale are well cast, but still, we all thought Heath Ledger would make a terrible Joker.. Look how wrong we were.  Anyways, after seeing the awesome fan-made trailer that I found yesterday, I've been looking all over youtube for any fan-made scenes I could watch.  I stumbled upon this awesome between Rue and Katniss.  It is very spoilerly, and if you haven't read the book, and intend to either see the movie or read the book soon, I wouldn't watch it.  I just hope that the filmmakers don't get scenes like this wrong. If your team Peeta (I'm sorry for going al Twilight on you, but I'm sure teams will be made once the movie comes out), then you may want to check out this awesome scene that was filmed for a possible screen test. 
This has been a very busy week for me, with finals coming up in two weeks, so instead of writing about everything I've seen this week, I decided to do things a bit differently. This week I'm showing you what I saw in pictures.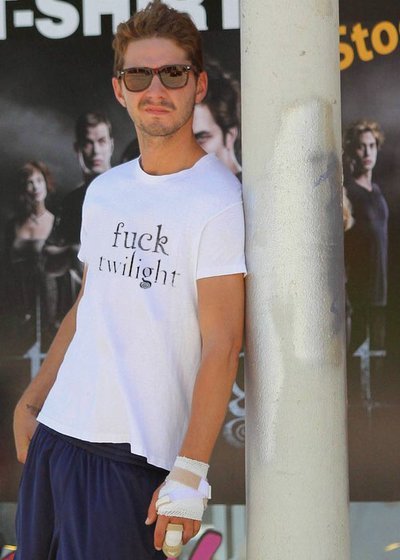 This shirt looks fake, but it makes me love Shia even more.
                                                            I can't believe how young they look!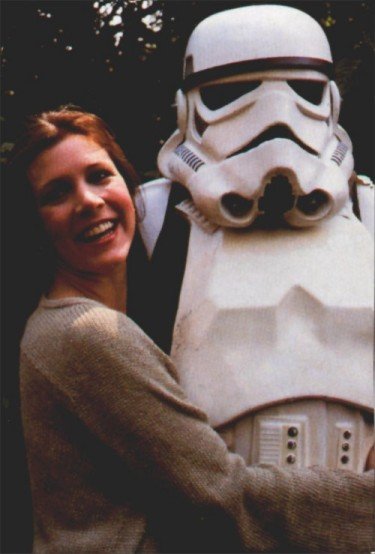 Following in daddies footsteps..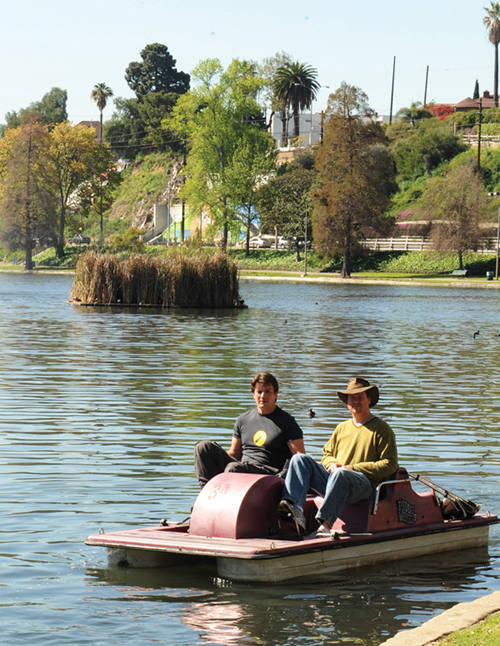 Joss and Captain Hammer talk about being awesome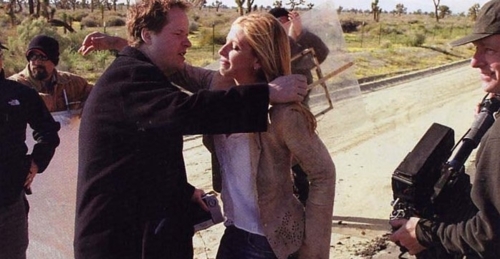 Joss and Sarah hug after the last day of shooting Buffy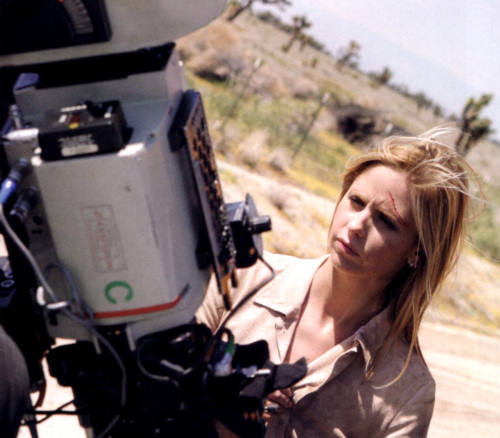 SMG gazes into her future without Buffy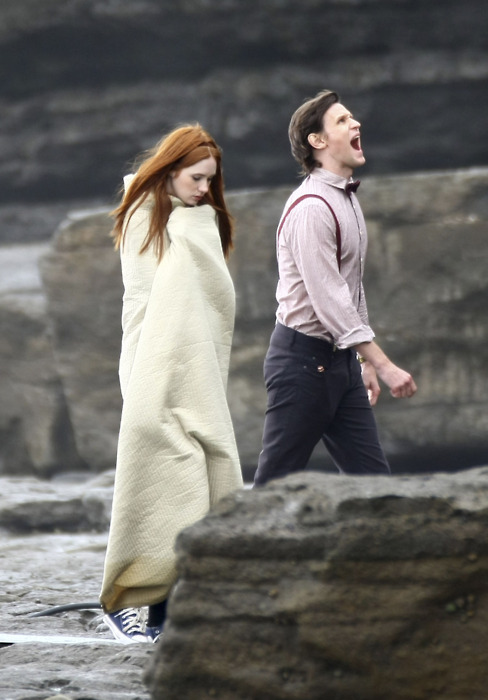 Seems Matt Smith just watched The Lion King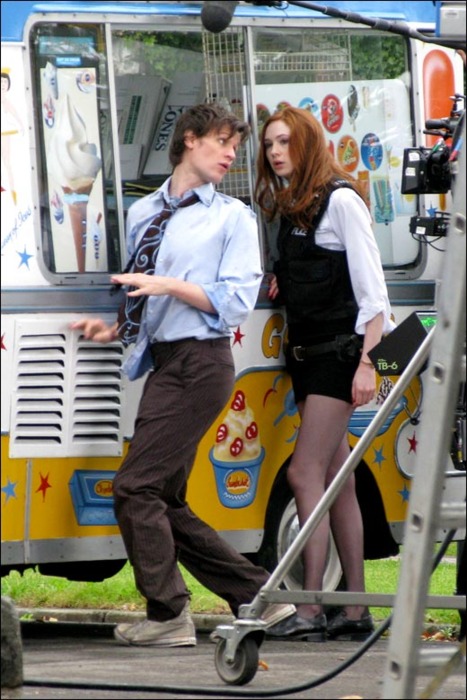 Matt Smith is a sexy hipster
Categories: The Hunger Games
/