Shopping Cart
Your Cart is Empty
There was an error with PayPal
Click here to try again
Thank you for your business!
You should be receiving an order confirmation from Paypal shortly.
Exit Shopping Cart
FRAK EARTH
For the nerd in all of us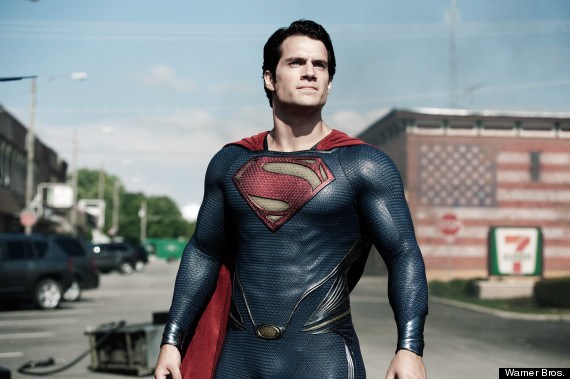 Man of Steel. Superman. Hadn't we all seen it before? And not that long ago, it seemed... But alas, Zack Snyder and crew have accomplished the impossible. The Superman reboot, which we didn't realize we wanted, we got, along with much, much more.
Man of Steel was the just about a near-perfect Superman movie. It didn't spend too long being an origin story that we'd all already seen before. Instead, the movie opened with an awesome sequence on Krypton and seemingly never stopped to catch its breath.
Once Kal crashed to Earth we time jumped to meet an older Kal, one with the familiar name of Clark Kent. I really enjoyed how Lois and Clark met during the course of his journey to understand his history. Lois Lane is a brilliant reporter who was wonderfully brought to life by Amy Adams. Not only did Adams have a bit of the same spunkiness that Margot Kidder brought to the original Superman movie, she also managed to hold her own against the primarily male cast.
And how great is it that it takes Lois all of four days to put the pieces together and find Clark's real identity?!! It was refreshing to see Lois as a real character, and not just a young dumb woman who falls for Superman.
The Man himself, Henry Cavill as Superman, was easily the best part of the movie. Cavill is Superman. The Superman suit was flawless and Cavil looked pretty damn awesome in it. Zod was the perfect villain for Superman to be facing up against. Zod challenges Clark to choose a new life on Earth (humanity) or a chance to rebuild his lost home (Krypton). Snyder and Christopher Nolan led us on a journey to understand how Clark becomes the man he needs to be to defeat Zod. Although we don't fully see Clark raised by the Kent's, we do see flashes of moments through flashbacks.
Without giving away any spoilers, I can say that the fight scenes are spectacular.  Finally a Superman movie multiplie awesome fight sequences.  Zod and Superman are fairly evenly matched.. It was exciting to see Superman actualy tested by an equal.  
Man of Steel is probably going to be the biggest movie of the summer. And it rightfully deserves that honor. I'm normally a Marvel fangirl, but after tonight's viewing I'm ready to see what else DC can do. We've all heard the Justice league rumors, but what is the possibility of a Catwoman movie staring Anne Hathaway?
Earlier this week, I was a bit shocked to read that WB had already green-light a second MoS and would be shooting in early 2014. But after viewing the movie I can safely say the WB execs are correct in making another awesome Superman movie just like this one.
Man of Steel is in theaters now!

Categories: DC Comics
/