Shopping Cart
Your Cart is Empty
There was an error with PayPal
Click here to try again
Thank you for your business!
You should be receiving an order confirmation from Paypal shortly.
Exit Shopping Cart
FRAK EARTH
For the nerd in all of us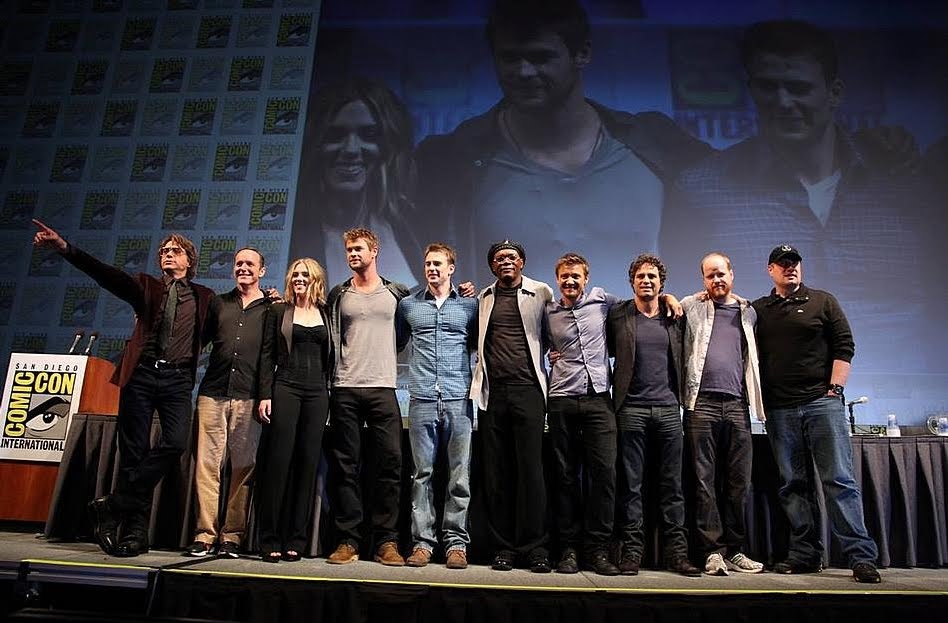 Is it your first time to Con? If it is, well congrats and welcome to the biggest nerd party on the planet!  Now that you're in, I'm going to fork over some valuable tips that will help your time at Con to go as smoothly as possible. 
PLAN YOUR SCHEDULE IN ADVANCE:
Pick one panel, autogrpah or sreening...
Read Full Post »
With less than two weeks before Comic-Con is set to open in San Diego, Thursday's full schedule has been released.  It's going to be a very exciting first day of Comic-Con with plenty of choices between Hall H and Ballroom 20. This year, Comic-Con has opted to separate TV shows between Ballroom 20 and Hall H, Dexter has a late Hall H start, whereas X-Files has set...
Read Full Post »
Although it doesn't seem possible, sources close to WB Studios are claiming Man of Steel 2 will be released in 2014.  Warner Bros green lighting a sequel isn't that shocking as the movie has made over $120 million opening weekend, but assuming t...
Read Full Post »
This year I had the privilage of scoring an E3 badge!  I'd never been before but was excited/nervous to brave the well-known Gaming trade show.  Yesterday I spent the entire show walking from the two separate floor areas to view all of the different accomplishments in Gaming, technology and entertainment.  Xbox and Playstation are going head-to-head w...
Read Full Post »
Well nerds, Wondercon is only days away!!  Take a look at my list of ten panels you can't afford to miss this year!
10. Arrow on Sunday at 1:00
CW is bringing their smash hit, Arrow, to Wondercon. The series stars Stephen Amell as billionaire-turned-hero who dawns the green mask to get revenge for his dead father. The panel i...
Read Full Post »
It seems like every time I'm in the middle of writing a new piece, breaking news makes the entire thing irrelevant!! This morning, twitter user elmayimbe broke the story that Marvel will be bringing Captain America 2: The WInter Soldier to Comic-Con this summer!!!
This news follows various reports (and loud fan backlash) that Disne...
Read Full Post »
San Diego's annual nerd mecca, Comic-Con, has sold out in only 90 minutes this past weekend. Comic-Con has taken steps to ensure that as many fans as possible have a chance to purchase a badge. But, with SDCC already selling several thousand badges this summer to 2012 SDCC ticket holders, even less fans had a chance to purchase tickets this Saturday. I had already purchased a ...
Read Full Post »
Tickets for Wondercon in Anaheim, California have offically gone on sale.  Wondercon is set to take over the Anaheim Convention Center March 29-31.  In order to purchase badges, one must have a Member ID. Although Wondercon tickets won't sell out or be nearly as coveted as SDCC badges, it see...
Read Full Post »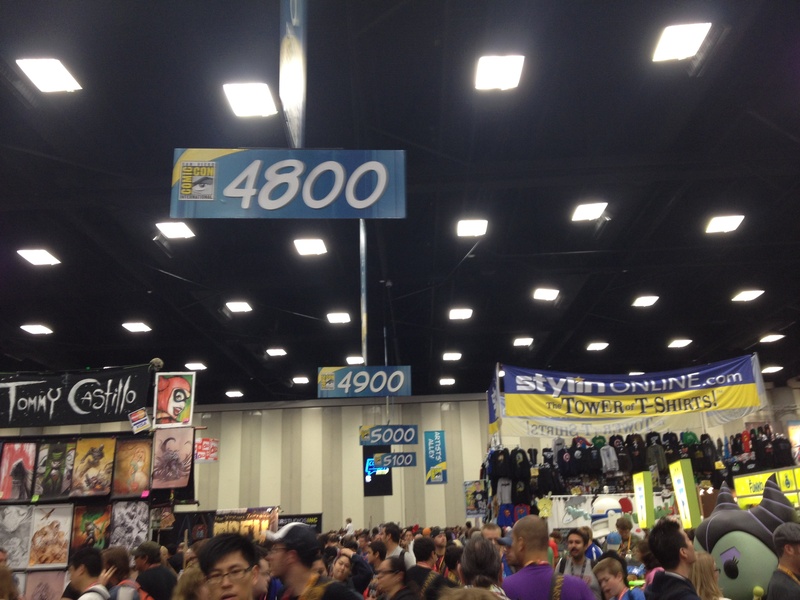 Well folks, it's time to begin the real craziness this time of year: getting San Diego Comic-Con 2013 tickets.  Comic-Con has updated their website, which has led many to believe that ticket sales are going to be happening very soon.  The official website indicates that tickets will go on sale in 'early 2013'....
Read Full Post »
For those of us that had the privilege of attending Comic-Con 2012, we were are able to get first stab at purchasing tickets yesterday morning. As it is always when Comic-Con tickets go on sale, technical issues were a huge part of the twitter updates. I had copied and pasted the link into a new window at 8:00 PDT on the dot I clicked enter. It clocked. ...
Read Full Post »
/