Shopping Cart
Your Cart is Empty
There was an error with PayPal
Click here to try again
Thank you for your business!
You should be receiving an order confirmation from Paypal shortly.
Exit Shopping Cart
FRAK EARTH
For the nerd in all of us
Marvel has always known how to impress the fanboys (and girls) at comic-con, and this year was no exception. Although I didn't make it into Hall H for the actual panel, I spent most of my weekend stalking the Marvel booth, taking hundreds of pictures of Tony's newest Iron Man suit. I was also able to score a ticket to the signing with Shane Black and Don Cheadle which was pretty...
Read Full Post »
Wow. I can't believe another Con has come and gone. It doesn't seem possible. It was an Interesting Con to say the least. I was only able to make it for Saturday and Sunday, and because of this, I barely slept for just the two days I was there. I was stressed about stuff going on th...
Read Full Post »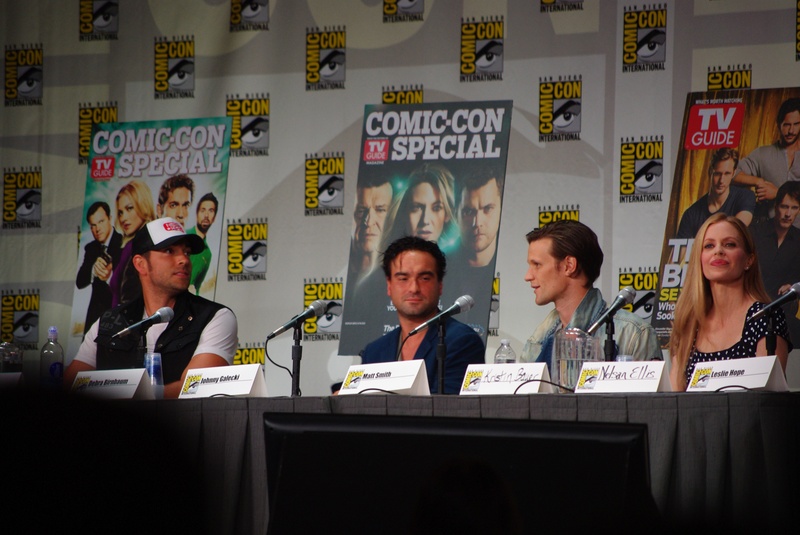 It's bound to be a long ass Saturday, and if Marvel fans are as diehard as the Firefly fans are, there's a chance I'll be spending the night in the Hall H line just to guarantee a good spot for the Marvel panel later in the day. I'm sure after today's craziness; Comic-Con is going to seriously have to consider moving ...
Read Full Post »
Since you're Thursday at Comic-Con is now over, it's time to figure out what you're doing tomorrow! And from what I've been reading on twitter, the mood on the floor is different than past years. Usually comic-con is a super awesome environment to be in, but I think some people are taking the floor a little to seriously, and could possibly b...
Read Full Post »
We all know that Joss Whedon has a knack for screenwriting (duh!!) so take a look at some of these awesome memes that show just how Joss has managed to fix almost every movie!
Fair warning: This is hilarious!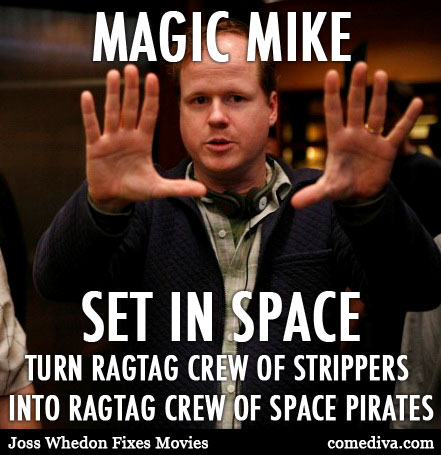 Read Full Post »
Well folks, it's about that time to start finalizing your schedules for the busy week ahead! If you've been so busy packing and catching up on your tv shows than take a look at our top 5 panels for Thursday along with a few reminders.
Thursday is not as actionpacked as the other 3 days, but it is still getting some great panels that you should check out!
Read Full Post »
Since all I'm doing is thinking about Comic-Con, I thought I would take the time to share even more about the ins and outs of the Con for all of those who may be nervous about attending SDCC.
You've all heard the rumors about how Twilight has ruined Comic-Con and how insane waiting in line is for the bigger panels. Or maybe you've heard the horror stories of people spending t...
Read Full Post »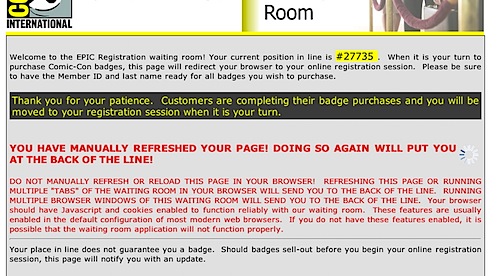 I'm happy to say that I was one of the lucky fans that were able to purchase tickets to Comic-Con this summer.  I had been pretty sceptical of the member ID system that Comic-Con had decided to adopt.  I was sure that the site was going to go down at some point during the morning.  I'm sure I wasn't the only one su...
Read Full Post »
The road to the sale of 2012 Con tickets has begun.   Yesterday Comic-Con updated their website and announced that member ID is now open.  This is a brand new part of Comic Con's website.  In order to purchase tickets in the upcoming months, the buyer (and all people they're buying tickets for) must have member IDs when ...
Read Full Post »
Good news Congoers!  WonderCon 2012 is closer than ever, and today, online registration has officially opened!!   The bargain deal would have to be purchasing the 3 day pass for $40!  That's quite a bargain since last year, one day at SDCC alone cost $35. Click
Read Full Post »
/