Shopping Cart
Your Cart is Empty
There was an error with PayPal
Click here to try again
Thank you for your business!
You should be receiving an order confirmation from Paypal shortly.
Exit Shopping Cart
FRAK EARTH
For the nerd in all of us
First off: Hello friends!  It's been weeks (cough cough months) since I've written.. I've been busy graduating from college, attempting to break into the film industry, and be social.......  It's been en exhilirating few months to say the least.
I've been interning for a small production compan...
Read Full Post »
Have you got an easy semester ahead or tons of free-time??? Then scroll down to read about 8 awesome shows you should add to your watchlist.  I excluded several of my favorites (Buffy, BSG, and Doctor Who).   The following shows are personal favorites of mine- some of my go-to TV shows when I'm down, bored or unsure of what to watch.  We all have our favorites, ...
Read Full Post »
J.J. Abrams has granted Star Trek fans a brief glimpse into his Star Trek II film!  Check out the 1-minute trailer  with this short trailer for Star Trek II: Into Darkness!  
Read Full Post »
Frakking hell!  No, you don't need to check the date.  It isn't April 1st.
But seriously folks, it's not just you.  I am also still in general shock and awe that more Star Wars films are on the horizon. Today, as I was sitting, bored out of my mind, in my senior level government class...
Read Full Post »
Everytime Joss Whedon opens his mouth, nerds everywhere stop and listen. We love Joss. We love the shows he's given us.  We love the characters he's created.  And we even love him when he takes those awesome characters from us!  Today Joss did his ever AMA on Reddit and was able to answer questions directly from the fans themselves.  As I read th...
Read Full Post »
I found these two awesome comics while scouring Twitter this morning.  



Even with all of the controversy behind the ending of Mass Effect 3, the game is very fun and super intense. I'm only 20 hours in, and have tons of side missions, and need to finish the final missions in ord...
Read Full Post »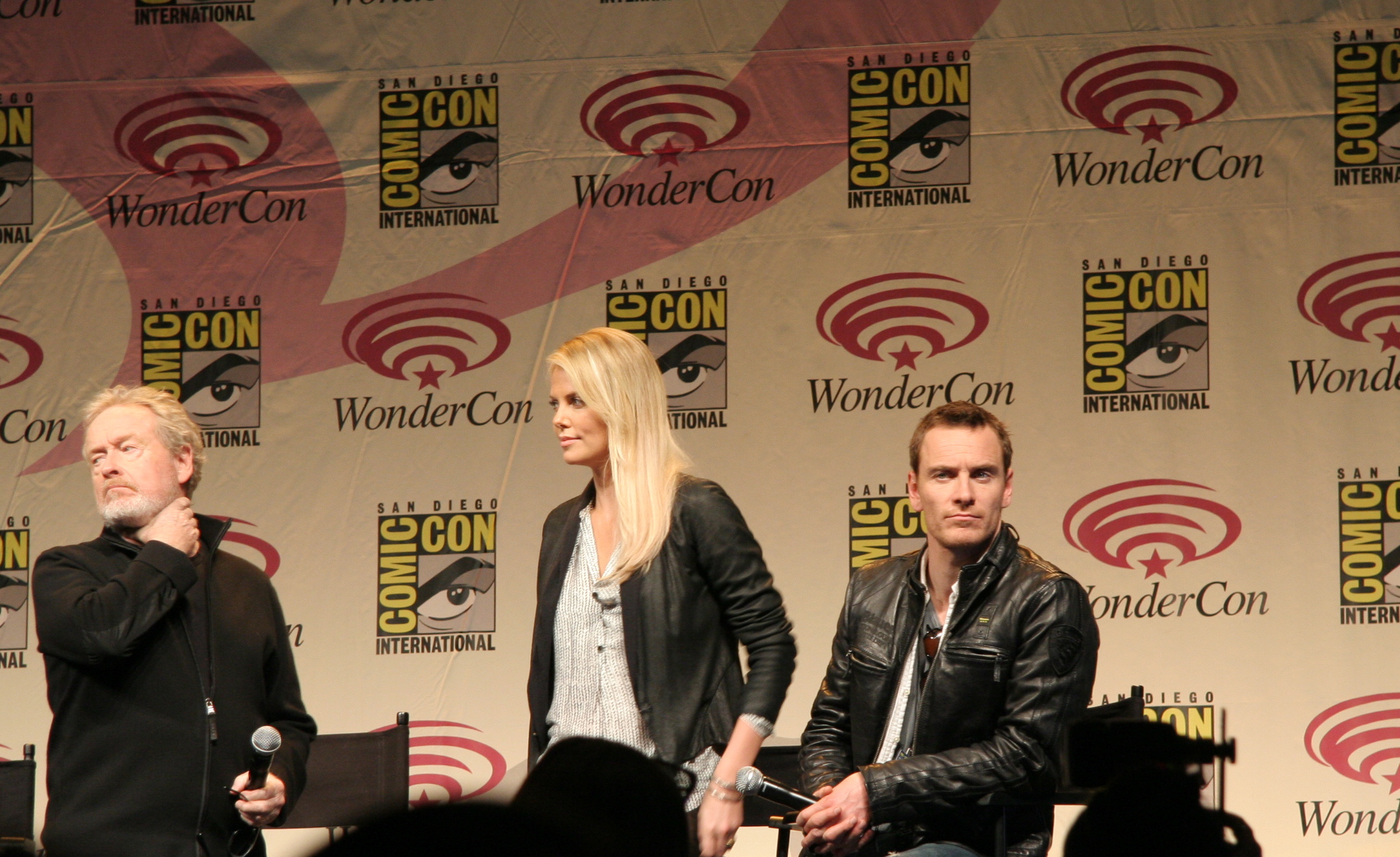 Sir Ridley Scott doesn't fail to impress all of us with this second trailer for his science fiction film.  I was able to attend his panel at WonderCon earlier today.  Fans greeted the new trailer with tons of applause.  Check it out below!
     ...
Read Full Post »
Fox has confirmed what TV guides tweet that the network has decided against picking up the show for a second season.  I can't say I'm surprised, but I'm sad to see the time-traveling dinosaur show go.  Although I never watched, I did supremely enjoy the pilot when it was screened at comic-con last year.  The show has had rel...
Read Full Post »
Even though the pilot didn't get picked up by NBC, and thousands of critics wrote reviews about how bad it was, and how fans should be thankful that it didn't get picked up, I'm going to have to disagree with them.  First and foremost, I should state a few things.  First off, I love pretty much any television show I've ever watched.. Most critics make it their job to find t...
Read Full Post »
Zachary Quinto recently geeked out (not by choice) when he was forced to play  "rock-paper-scissors-lizard-Spock".  Although he said he'd never seen The Big Bang Theory (which is where the game has become somewhat wellknown because of one...
Read Full Post »
/