Shopping Cart
Your Cart is Empty
There was an error with PayPal
Click here to try again
Thank you for your business!
You should be receiving an order confirmation from Paypal shortly.
Exit Shopping Cart
FRAK EARTH
For the nerd in all of us
Although it doesn't seem possible, sources close to WB Studios are claiming Man of Steel 2 will be released in 2014.  Warner Bros green lighting a sequel isn't that shocking as the movie has made over $120 million opening weekend, but assuming t...
Read Full Post »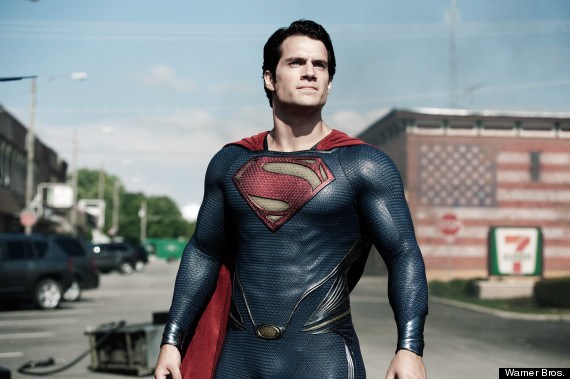 Man of Steel. Superman. Hadn't we all seen it before? And not that long ago, it seemed... But alas, Zack Snyder and crew have accomplished the impossible. The Superman reboot, which we didn't realize we wanted, we got, along with much, much more.
Man of Steel was the just about a near-perfect Superman movie. It didn't spend too long being ...
Read Full Post »
Christopher Nolan has stated several times that this is his last Batman film and that he will not be part of any Justice League movie. He is involved with Superman: Man of Steel, and from what the trailers have shown so far, I can tell they are going to make it a darker origin story, just as they did with Batman. Batman is a much darker character than Clark, but t...
Read Full Post »
Wow. This news is horrible and dreadfully sad. Last night, as thousands of fans were enjoying the midnight premiere of Christopher Nolan's highly anticipated end to the Batman trilogy, one fan stood up and opened fire on a theater of unsuspecting moviegoers. Eye-witnesses have said that the shooter opened fire about 20 minutes into the movie, and apparently it was a very i...
Read Full Post »
Even though the pilot didn't get picked up by NBC, and thousands of critics wrote reviews about how bad it was, and how fans should be thankful that it didn't get picked up, I'm going to have to disagree with them.  First and foremost, I should state a few things.  First off, I love pretty much any television show I've ever watched.. Most critics make it their job to find t...
Read Full Post »
Although at first I was a bit unsure of Zack Synder's Superman, after seeing these pictures, I'm beginning to gain faith in the project!  Warning girls, Henry Cavil is leaving just about nothing to the imagination!!! 
...
Read Full Post »
/